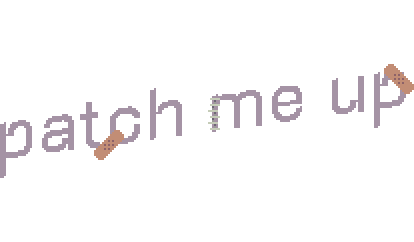 Patch Me Up
You're the only stationed medic for miles in a barren land with an increasingly hostile environment.
-
You don't get out much, but occasional patients bring news from the outside, and even from the view of your window you can tell that your world is changing dramatically and soon the land you call home will be unrecognizable.
-
Will you remain at your post or retreat to safety? 'Patch Me Up' is a point-and-click "dress-up" game in which you fidget with your radio, tend to your patients and gaze out your window as entropy lurks on the horizon.
-
Programming / Music / Design : Robin Beaurepaire
-
Art / Design : Kristian Spears